This mama booked her session pretty last minute with me because she was on the fence about getting newborn photos done. I am so glad that she did though because she was AWESOME to meet, and she's come to the studio since with this little dude and it makes my heart smile. She's so funny and we get along so well, Im glad to have her as a client <3.

He didn't let me finish his session in-studio so I drove to their place to finish as Mom had painted a mural in his nursery all by herself and I felt that it was super important to capture those for her. That's why his session was a little bit studio posed and a little bit lifestyle session!

Mama loves dinosaurs, and she's a geologist by day so we tried to incorporate dinosaurs in all the ways we could :) And a little Super Mario too!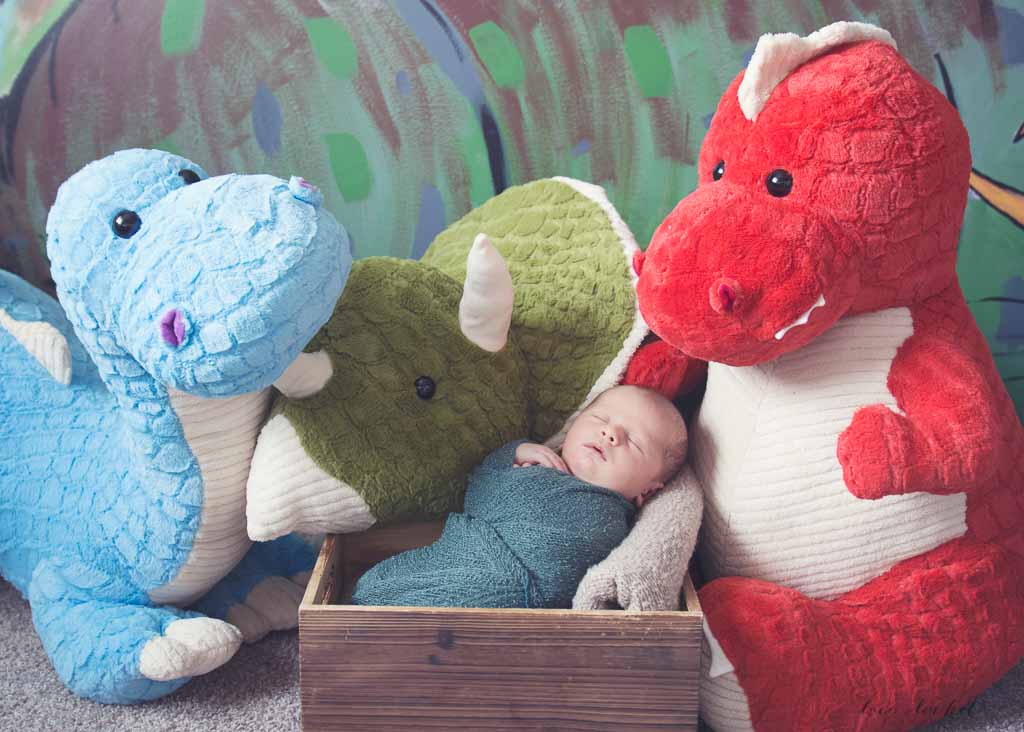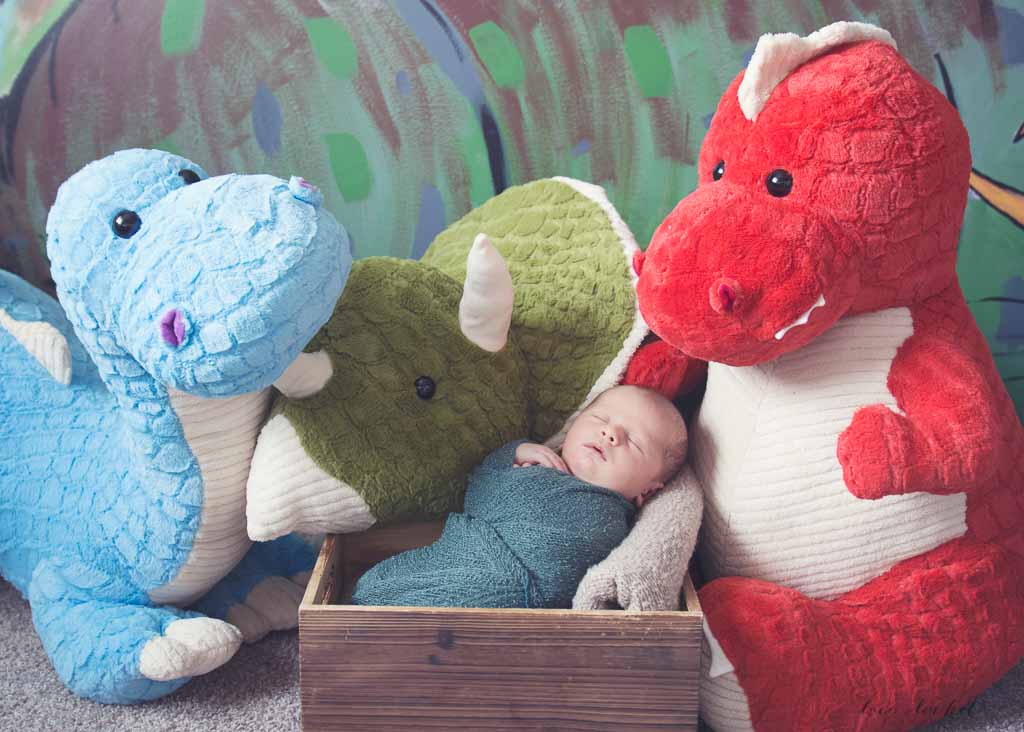 I was lucky to have this dynamic duo back in the studio for Mother's Day minis so I got to see little buddy getting bigger! What an overly adorable little one! So chunk and full of smiles! So cute!